07/10/15 13:24 Filed in:
Bike Fitting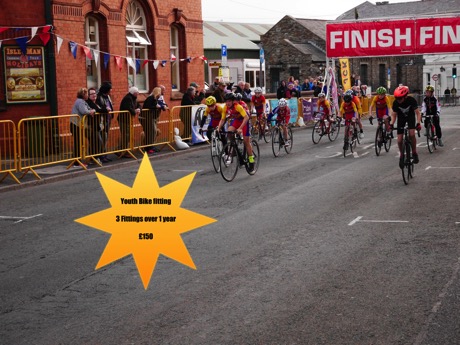 This program is aimed at the youth rider to ensure correct bike fitting as the rider grows.
Getting the rider/bike relationship right is very important for young riders so that muscle development is not compromised.
Benefits of this program include injury prevention with growth, added comfort, and the ability to perform at their best on a well fitted bike.
Don't guess with your child's set up, come see me and get it done right.
A correct bike fit is worth a lot more than a new set of carbon wheels, and your child will thank you later in life.
All fittings use the latest Retül 3D motion capture for real time measurements. This is the same system most of the top pro teams are currently using.
Please note 3 fittings are spread over 1 year in order to adjust as the cyclist grows.
The ideal fitting schedule would be to have the initial fitting before winter, another pre race season, and the third one towards the end of the race season.
You can book directly
online
or
contact me
for more information.
Ages upto and including 17 years old. £150 for all 3 fittings
07/04/15 20:16 Filed in:
Coaching
| Bike Fitting
WUP Welcome from Andrew Roche on Vimeo.
Apologies for the dodgy video, I never was any good in drama class.
Subscribe to be the first to get my latest updates and reviews, you will also receive a free one month sampler training plan as a thank you!