That time of year is here again where the weather is a bit hit and miss, in this part of the world anyway.
It's now when the turbo trainer gets dusted off to escape the gale force winds and driving rain. Not that those are the only times you should use the turbo, for specific workouts it can quite often be a very good choice even in mid summer.
For me I've spent many hours using the most of my time to get in quality sessions inside, but one of the biggest issues was trying to keep some variety involved to kill the boredom.
I've tried many methods including videos, music, movies, and of course specific intervals to stick to. Movies I always found difficult because I was usually going too hard to follow the plot, so that was quickly put aside.
Music is still there, I find it difficult to do a turbo session without it, get some good tunes going and it really drives you on.
The thing that really did it for me though is using Trainerroad. It works by connecting to Bluetooth Smart or ANT+ devices to give you real time data on your computer or iOS device.
You can use this with smart trainers like the Wahoo Kickr which then controls the resistance on the trainer or use it with a traditional trainer and use virtual power. Now I have used trainers in the past with built in power and have to say most have been so far off the mark that using the power feature was just too unreliable. So how good would virtual power be? I didn't have high hopes, but this was spot on!
I have used this alongside my actual power meter and the results are very impressive. In fact the numbers are pretty much bang on.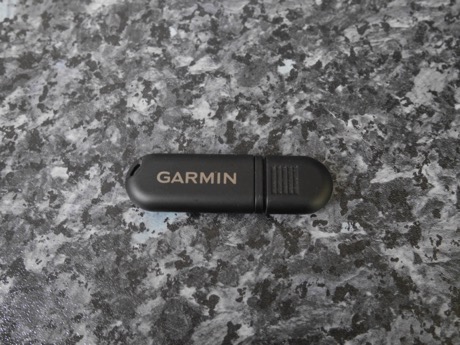 You will need an ANT+ stick such as this Garmin one to link everything together.

To use virtual power you need a speed sensor and in the menu you choose your trainer model which then uses a calculation to give power output. A perfect solution for those without a power meter. I do have to say though, once you use this inside you will soon be looking to purchase a power meter for riding outside or else you'll feel like a kid who just had their favourite toy taken off them.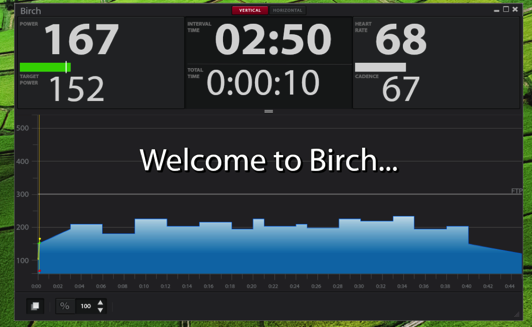 Live screen showing actual power, target power, heart rate, and cadence.
I mentioned movies before, well if you like watching movies, or streaming the likes of Netflix you can do this and have Trainerroad showing at the bottom of your screen. I really like this when using a Sufferfest video, in fact Sufferfest have their own workouts in the Trainerroad library which you can choose so as well as watching the video you will also get the graph at the bottom which replicates the given video.
Video view with Sufferfest video.

If like me you like specific ergo type workouts, you will find hundreds of different sessions to choose from. So if you want to target threshold workouts for example, you can choose threshold from the menu under zones and you will be shown a huge selection to choose from.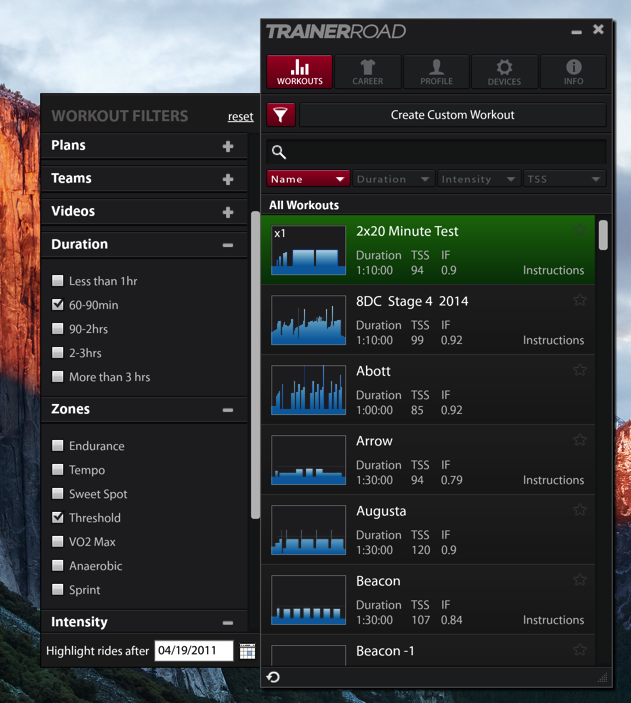 Threshold selection from workout filter menu
There is a subscription for Trainerroad, but you can also suspend it for times you know you won't be using it. This is really useful if you know there is no way you'll be riding inside during the hottest month of the year for example.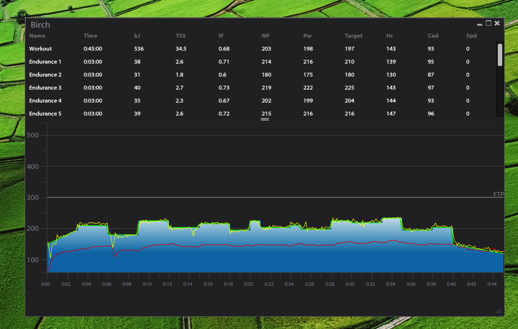 Completed Workout showing each interval.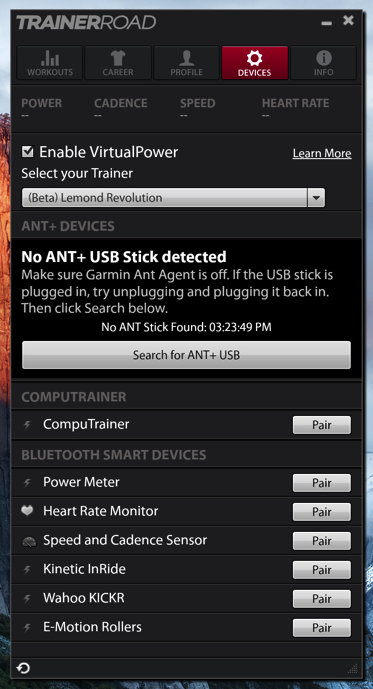 Device Menu with plenty of options

There's now so many options out there to keep indoor training interesting there really is no need to lose too much bike fitness over the winter months. Try to get 3 or more rides of 40 to 60 minutes targeting some threshold work and you will be surprised how much fitness you will maintain ready for when the warmth and sunshine comes our way again.
If you live local to the Isle of Man check out my
turbo sessions
starting on the 11th of November.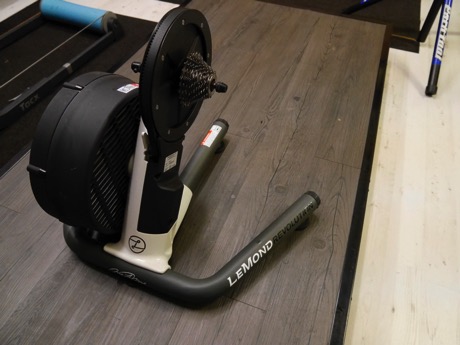 My weapon of choice.